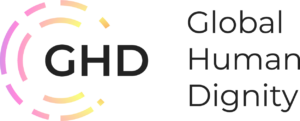 The Foundation for Global Human Dignity (also known as the GDH Foundation) has arrived.  Founded by the Maltese consulting company BCI, the foundation is a not-for-profit non-governmental organisation committed to addressing human rights through engagement with women, youth, LGBTQI+, marginalised communities and anti-corruption activists.  Our team has accumulated decades of experience working in development, civil society, politics, and education.  We are passionate and committed to a world in which human rights mean something and are accessible to everyone regardless of gender, sexual orientation, race, colour or creed.
Human rights should not be a luxury enjoyed by those in the higher developed regions, they are for humanity.  Human rights should not be used against citizens, but for people.  Businesses and communities can work together in socially and environmentally responsible ways, not in opposition and with corrupt practice.  Women should not be victimised, traded or sold because they have no voice or means.  We should not allow our planet's fragile ecosystems to suffer because of the inaction or greed of a few, we need to act now, we must be the solution and hold those who would sacrifice a sustainable future to account.
The Foundation for Global Human Dignity invites partnerships with organisations and individuals who share our concern for the future, who value rights based societies, and value human dignity.